Never Miss a Chance to Do the Most Good
Please enter your name, email and zip code below to sign up!
Harbor Light: beacon of hope in a sea of addiction
Our programs are different from others: they are free, holistic, and help treat the root causes of addiction.
Donate Now
To keep our clients, staff, and volunteers safe, and in accordance with city and state guidelines, the Harbor Light Substance Use Disorder Treatment facility is closed to outside visitors until further notice. All others (new clients, repairmen, etc.) must pass health screening to be allowed entry. Additional cleaning will be conducted in all high-traffic areas. Sick clients will remain in their rooms. Sick employees must stay home. For the most up-to-date information, please contact us at (312) 667-2200.
Click here to learn more about local and national Coronavirus (COVID-19) relief efforts.
The Center for Disease Control estimates that every year more than 100 people die and more than 6,700 people visit the emergency room for treatment due to drug use.
That's 6,800 families - with moms, dads, and kids - disrupted by the effects of addiction.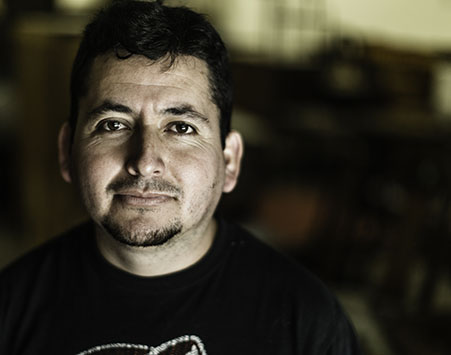 Break the Chains of Addiction. You Can Help.
---
Each year, we help more than 1,200 individuals in Chicagoland
overcome alcohol and drug dependence.
The Harbor Light Center is an intense, inpatient substance abuse treatment program. The program - one of the most respected in the country - also provides transitional services and employment training to help clients overcome their addiction and successfully transition back into their communities. The Salvation Army provides a sequence of services as a part of Harbor Light, supporting individuals as they overcome addiction, reestablish their lives, and return to the community.
Services Include:
Intensive Rehabilitation Unit - Residential treatment for those who have gone through detox and need basic education and counseling to help change attitudes and behavior. This program is for high-risk clients who may have failed in other treatment programs but are now ready to address their substance abuse. The program prepares residents for productive and independent/semi-independent living. The length of stay is 21 to 45 days.


Intensive Outpatient Program - This program is for clients who have gone through the Intensive Rehabilitation Unit and still need long-term care. The length of stay is varied, and based on the severity of the addiction. Clients attend group services, educational opportunities and counseling groups to help them learn about their addiction and triggers, and how to change their approach to problems and adjust their lifestyles. Counselors also provide individual counseling sessions. This level of care can also address the needs of DUI high-risk patients.


Employment Services - The Harbor Light Center offers two types of transitional job programs to assist clients obtain employment. In addition to placement assistance, the programs include training in resume writing, interviewing skills, appropriate job behaviors, conflict resolution and other workplace skills.
View our Annual Report to learn more about Harbor Light.
---
Spread the Word
Turn your passion into action. Share these facts with your friends and
followers to educate and inspire change.
Give now. Change lives forever.
Addiction is an epidemic.
For many, The Salvation Army is the cure.
Watch how The Salvation Army Freedom Center has helped restore lives in our community.
---