Never Miss a Chance to Do the Most Good
Please enter your name, email and zip code below to sign up!
Never Miss a Chance to Do the Most Good
Please enter your name, email and zip code below to sign up!
Pathway Forward: Community Re-Integration
helping men and women who have been incarcerated re-enter society successfully
Donate Now
When individuals are released from prison, they often have no job prospects, no housing and no family or community support structure.

It can take many months for them to successfully make the transition back into society.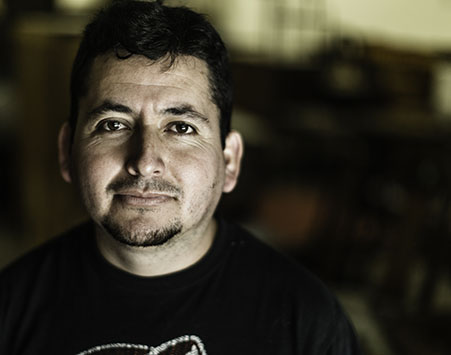 You Can Help Men & Women Regain Independence and Rejoin Society.
---
Pathway Forward provides secure and structured residential, social and vocation programming for up to 210 men and women.
The Salvation Army works with individuals re-entering society and helps curb recidivism. Of those clients served during the past 18 months, more than 96% complete the program satisfactorily; more than 98% move into stable housing; more than 56% are employed; and an additional 10% are in school or training programs.
Research also shows that those who transition to the community through programs like Pathway Forward are less likely to commit repeat offenses than those who return directly to the community.
Pathway Forward provides transitional housing and services for ex-offenders who are referred by the Federal Bureau of Prisons under contract with the U.S. Department of Justice. Residents obtain jobs, develop coping strategies, secure housing, reconnect with family members and access community resources. They are given positive motivation as they make a successful transition to their new life of freedom.
Pathway Forward includes the following services:
Resident Advisor/Counselor - Each client works with a resident advisor to develops a program to address needs and goals, and a pathway to success.
Counseling & Guidance - Professional counselors work with residents to resolve problems and assist in family reconciliation. Family counseling and spiritual development are also available.
Substance Abuse & Mental Health Support - Some residents participate in substance abuse education and treatment conducted by certified therapists. Others receive help addressing mental health concerns. Assessments and individual and group counseling are provided as part of this program.
Restorative Justice & Life Skills - Clients participate in programming that combines personal life skills training and specially planned efforts to reconcile with family and the community. Services support personal adjustment, family reunification, meaningful employment and financial stability.
Academic & Employment Skills - The Salvation Army provides educational opportunities for residents including computer skills, GED classes, English as a Second Language classes and access to local college, university and trade skills.
Employment Readiness - All clients are expected to be employed or seeking employment within 21 days of arrival, unless enrolled in a training program. The Salvation Army provides assistance in resume preparation and job searches. Residents also attend workshops focusing on time management, interviewing skills, applying for employment, appropriate attire, job retention and more.
---
Prison Rape Elimination Act (PREA) Documentation
PREA is a federal law that prohibits sexual misconduct in correctional settings such as prisons, jails, lockups, community corrections centers, juvenile facilities and Immigration Services/ICE detention facilities.
---
Spread the Word
Turn your passion into action. Share these facts with your friends and
followers to educate and inspire change.
Give now. Change lives forever.
After being incarcerated, it can be difficult to successfully re-enter society. The Salvation Army offers a safe, secure and structured environment in which ex-offenders are given positive motivation to change.
Watch how The Salvation Army Freedom Center has helped restore lives in our community.
---