Tornado Response Across Indiana
Overnight storms producing damaging winds and tornadoes swept across Indiana on March 31. The Salvation Army has been coordinating response efforts since the early morning hours and is currently at work in three of the hardest hit counties in the state: Sullivan, Johnson, and Lake counties. These teams are providing immediate needs like food, hydration, and emotional and spiritual care. Those looking to support these disaster responses can give online at HelpSalvationArmy.org.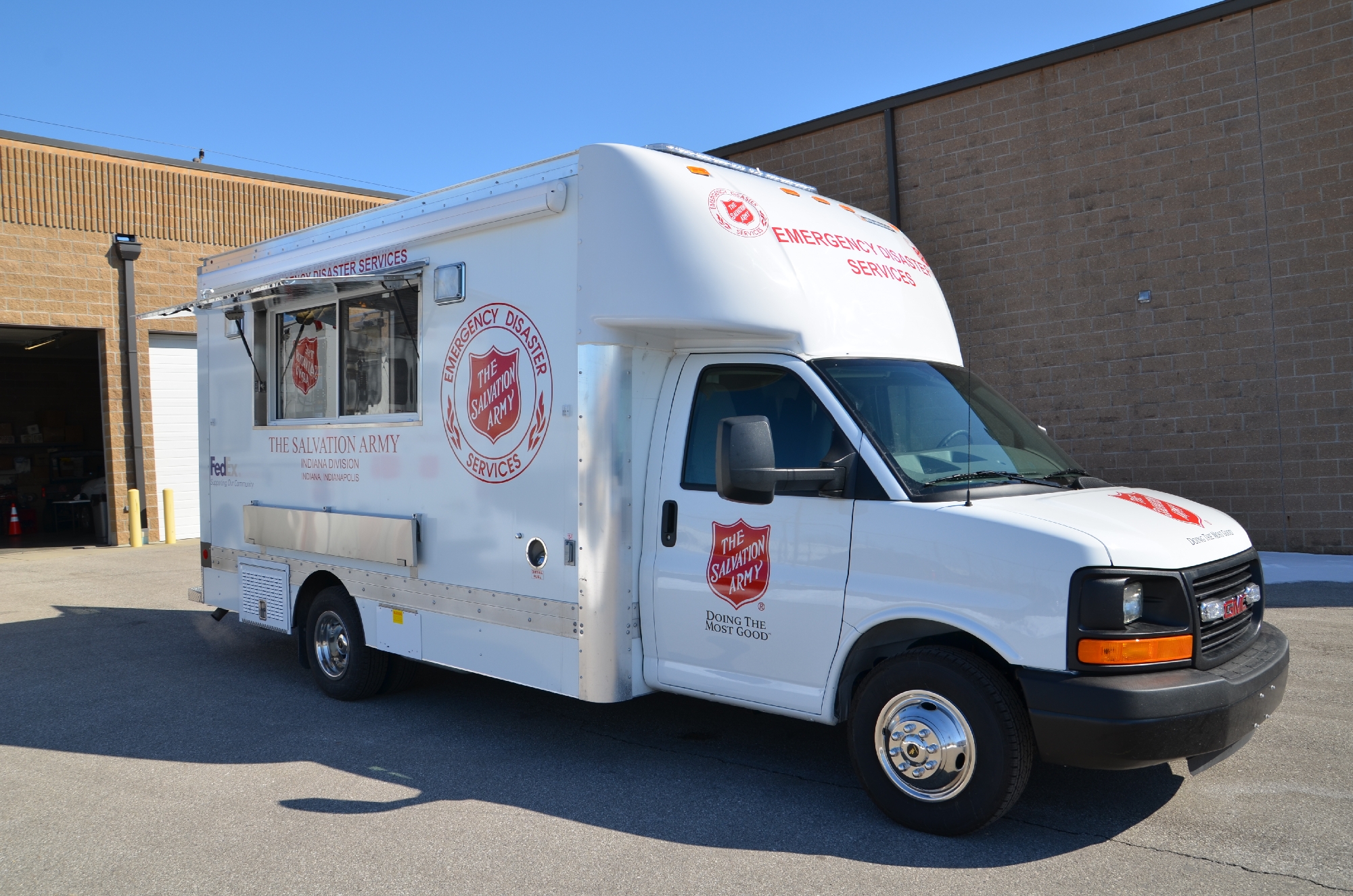 Sullivan County's Emergency Disaster Services (EDS) team is led by long-time Salvation Army volunteer Michelle Smith. Capt. Vinal Lee is serving as the public information officer (PIO) for the team in Sullivan County and can be reached by cell at 812.564.0235.
Sullivan County is reporting that at least 200 homes were damaged by last night's storms, so The Salvation Army will focus on both immediate relief for those who are displaced and long-term assistance during the rebuilding process. The EDS team is currently set up at First Christian Church at 105 N. Broad Street, where they fed those who sought emergency assistance early this morning and are preparing meals for distribution out in the community today. An EDS canteen has been brought up from Evansville to provide mobile delivery of food and water to affected areas of the county.
In Johnson County, Majors Mike and Mary Thomas of The Salvation Army's Johnson County Red Shield Center are leading the EDS response. They have brought an EDS canteen donated by FedEx to a staging area in Whiteland, which is the community hit hardest by the storms. The canteen will serve as a mobile kitchen to provide food and hydration to emergency responders, utility workers, and displaced residents.
Bert Williams, Assistant Divisional EDS Director for The Salvation Army Indiana Division, is serving as the PIO for our response in Lake County. The EDS team in Lake County is led by Capt. Bersabe Vera, Area Commander for The Salvation Army of Northwest Indiana. She is joined by Lt. Joshua Bowyer of The Salvation Army's Hammond-Munster corps and Capt. Gloria Pelayo of The Salvation Army's East Chicago corps.
For the latest updates, follow The Salvation Army Indiana Division's EDS team on Facebook at facebook.com/EmergencyDisasterServicesIndiana.
One hundred percent of monetary donations given to The Salvation Army Emergency Disasters Services is used for direct response in affected communities. To learn more about the EDS ministry and responses in the U.S. and around the globe, visit disaster.salvationarmyusa.org.