The Rookie Basketball program relies on volunteers to coach teams for each winter season. The time commitment varies from one to three hours per week. If you volunteered for this role last year, you do not need to fill out a new application. You can simply log in with your username and password and indicate your interest to return. Thank you!
Each volunteer will need to complete the following:
Online volunteer application, including references
Online background check, linked in the volunteer application
Attend Salvation Army Safe From Harm training, good for four years
Online concussion training, state mandated and one time (view training)
Attend coaches meeting and training, date to be determined
Apply now to coach for the 2020-2021 winter season.
View the Coaches Guide 2019-20 and official basketball signal chart. Our Rookie Basketball coaching resources may also be helpful.
2019-2020 Dale Stocke Coach of the Year
Larry Oleksa, pictured with his family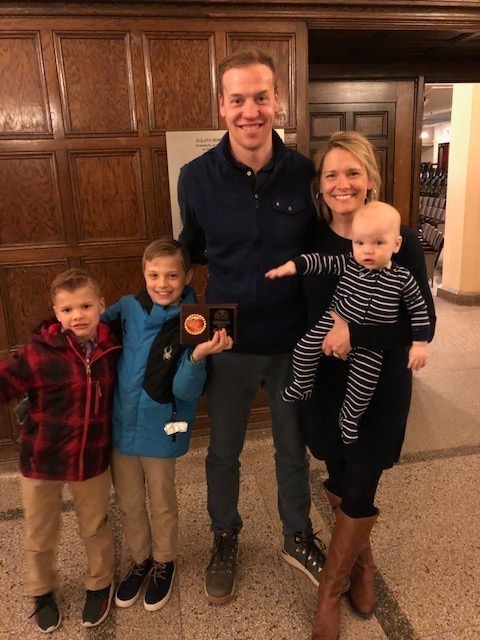 2018-2019 Dale Stocke Co-Coach of the Year
Julie Flotten, left, and Mia Thibodeau, right, with their team.
© Lynnette's Portrait Design 2019
2017-18 Dale Stocke Coach of the Year
Jill Doberstein, recipient, with members of her team.
2016-17 Dale Stocke Coach of the Year
Mayor Emily Larson, Steve Williams recipient, St. Scholastica Head Coach David Staniger