Central Indiana $110,000 Kettle Match
Christmas is coming early for The Salvation Army of Central Indiana thanks to a group of anonymous donors and the Ricker Family Foundation. Matching gifts from these supporters could double every dollar dropped into a Central Indiana Red Kettle or made to the Virtual Red Kettle Campaign during the six days leading up to Christmas. Christmas Eve is the final day of the Red Kettle Campaign, so this is the last chance for shoppers to make their cash donations to help The Salvation Army's local programs and services.
From December 19 to December 24 the anonymous "Angel Donors" will match dollar for dollar cash donations up to $100,000 made to Red Kettles across Central Indiana. Online donations made to the Virtual Red Kettle will be matched during the same time period up to $10,000 thanks to a generous grant from the Ricker Family Foundation.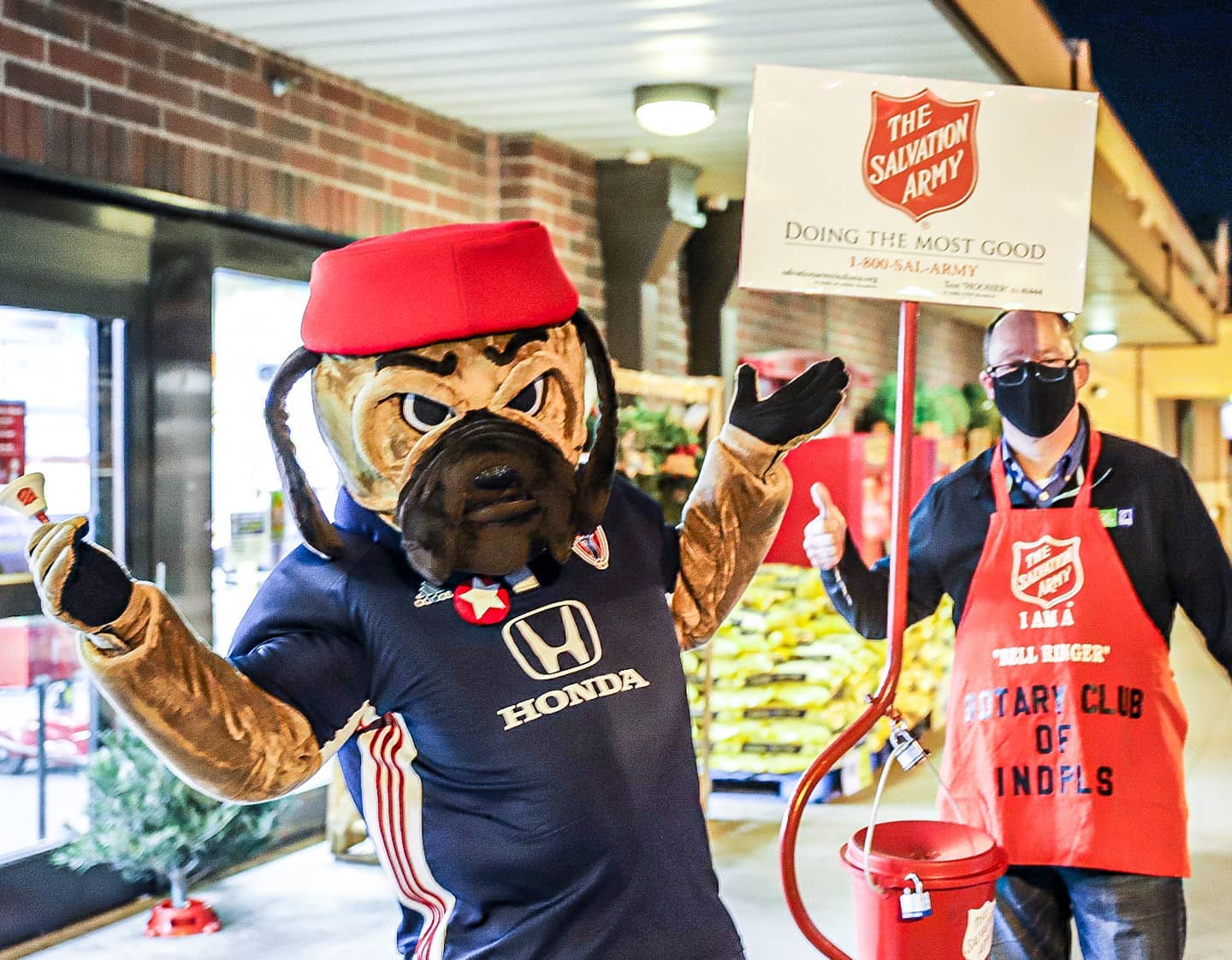 "As we approach the final days of our kettle campaign, I am so encouraged by this kettle challenge match of $100,000," said Major Marc Johnson, Divisional Commander for The Salvation Army Indiana Division. "Every donation is important and appreciated, and now with this challenge match, the money that is dropped into the kettles will be doubled."
Shoppers looking for a Red Kettle during the $100,000 match period will find bell ringers at Walmart, Sam's Club, Kroger, Big Lots, JCPenney, Rural King, Cabela's, Hobby Lobby, and Simon Malls. Anyone interested in volunteering to ring a bell this holiday season is invited to visit RegisterToRing.com and find a location, date, and time that works for their schedule. The Salvation Army is focused on keeping both volunteers and donors safe and healthy with new safety protocols that include regularly sanitizing the kettle equipment and using PPE. To learn more about how these safety protocols and what it means to be a bell ringer, visit our bell ringer information page.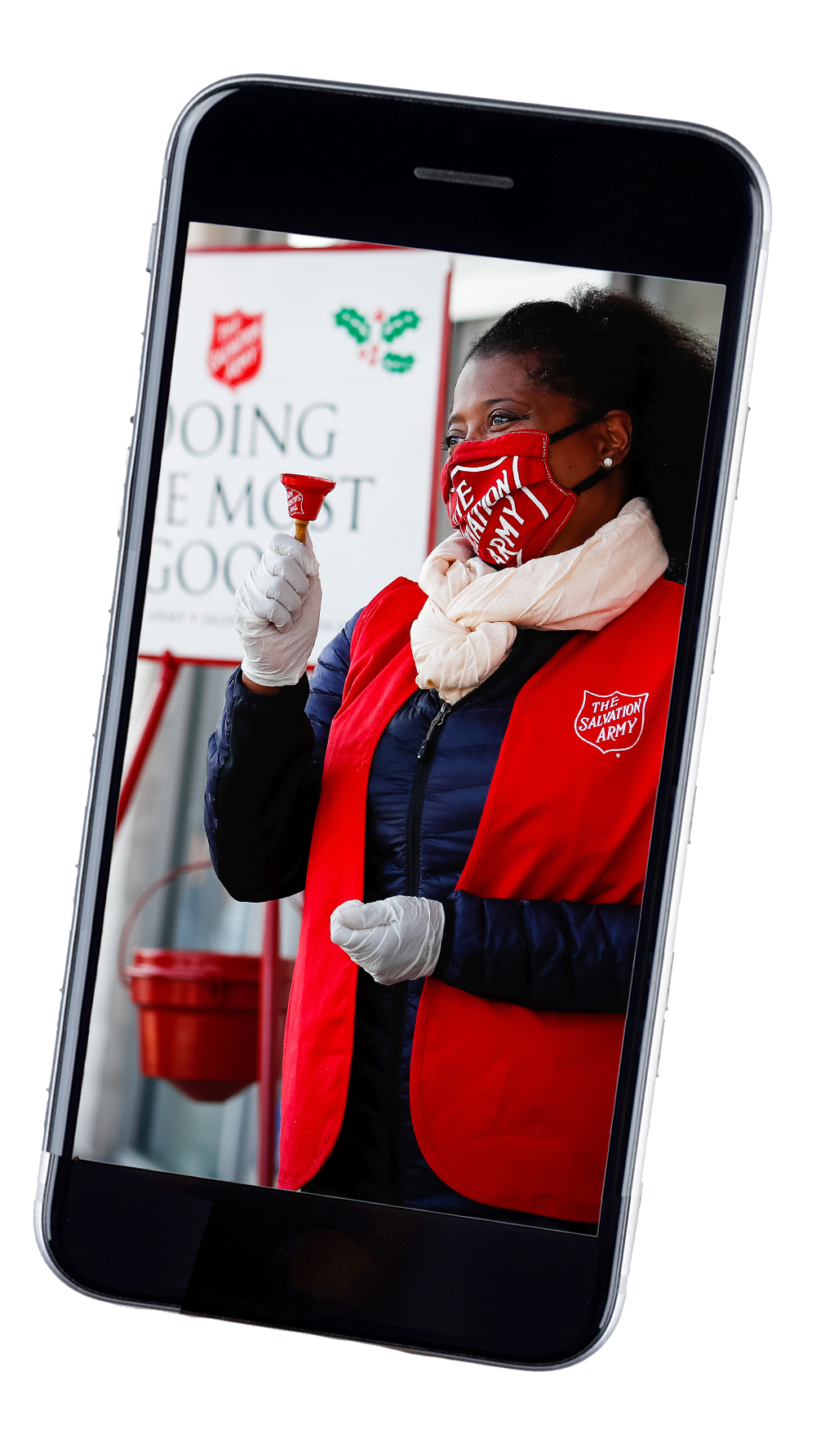 An additional $10,000 match from the Ricker Family Foundation aims to encourage online donors to make their gifts through the new Virtual Red Kettle Campaign, which allows supporters to create their own Virtual Red Kettle online with a personal fundraising goal. Central Indiana residents, businesses, churches, and other organizations are encouraged to support The Salvation Army's fundraising efforts this holiday season by participating in the Virtual Red Kettle Campaign. Virtual Red Kettles are designed to create new ways for the public to give to The Salvation Army, even if they never come across a bell ringer during the holiday season.
"Being a long-time supporter of the Red Kettle program at our retail stores, our family wanted to make up for those donations in the COVID-19 world," shared Jay Ricker of the Ricker Family Foundation. His family-owned convenience store chain, Ricker's, was a big supporter of The Salvation Army. "The Ricker Family Foundation made this $10,000 challenge grant to encourage people to donate to the Virtual Red Kettle Campaign. We hope you will support this challenge grant and help The Salvation Army meet their goal!"
The funds raised through The Salvation Army's iconic Red Kettles are at risk this year due to COVID-19 while requests for services are at an all-time high. The Salvation Army has seen a decrease in funds raised nationally through traditional Red Kettles because of the closing of many retail stores, shoppers no longer carrying cash, and a drop in foot traffic. The annual Red Kettle Campaign has a goal of raising $3.2 million through the iconic red kettles located throughout Central Indiana. The Virtual Red Kettle Campaign has a goal of raising $250,000 online. The public can follow the online campaign at salarmy.us/virtualkettle.
"Hoosiers continue to be generous," said Major Johnson. "I want to extend my appreciation to each of you as you help The Salvation Army bring hope to those who need it most this year. God bless you!"
Every donation given to The Salvation Army through the annual Red Kettle Campaign provides help and hope to those in need, and all gifts stay right here in Central Indiana. Visit SalvationArmyIndiana.org/Rescue-Christmas to learn more about how you can help The Salvation Army rescue Christmas in 2020.