National Commander's Bell Ringing Challenge
The Salvation Army's "National Commander's Red Kettle Challenge" is back and Indiana has its mind set on bringing the trophy to the Hoosier State. The 2021 event challenges Salvation Army officers, who are pastors for the charitable organization, to ring the bell at kettle stands across the country in a friendly four-hour competition. In Indiana, The Salvation Army's second-in-command in Indiana has accepted the challenge, and she's bringing along a regional bank for extra support.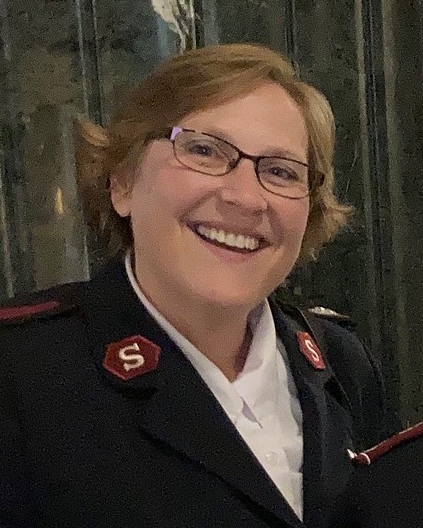 On Friday, December 3, Major Charlotte Hall will man an iconic Red Kettle outside the Noblesville Walmart at 16865 Clover Road from 3:00 to 7:00 p.m. As the Divisional Secretary for The Salvation Indiana Division, Major Hall doesn't have many opportunities to ring the bell during the Christmas season, but she has logged hundreds of hours by Red Kettles throughout her career with The Salvation Army. Major Hall won't be alone, though. She will be joined by a variety of special guest ringers throughout the four-hour competition in hopes of encouraging even more shoppers to give.
One guest bell ringer joining Major Hall will be Brent Frymier with Huntington Bank. The bank has offered a $5,000 match of donations made to Major Hall's kettle on December 3. This means that for every $1 dropped into the kettle, Huntington Bank will add $1 to the total, essentially doubling the impact of every donation. Local residents looking for a good opportunity to really make their annual donation count can stop by during this window of time and help Major Hall and Huntington Bank fill the Red Kettle to the top.
The National Commander's Red Kettle Challenge takes place simultaneously at hundreds of Red Kettles across the United States. Last year's winning kettle was located in Omaha, Nebraska, and the National Commander, Commissioner Kenneth Hodder, will try join hundreds of Salvation Army officers ringing bells for their communities. The 2021 goal is to raise $1 million nationwide during the four-hour competition. While the challenge is intended to be fun, it serves a much greater purpose.
"This is a great chance to get out and raise money for some of the life-saving programs The Salvation Army is operating right here in Central Indiana," explained Major Hall. "In fact, the funds raised in my kettle will go directly to help our Harbor Light Center, which helps adults from every zip code in Indiana successfully fight addiction. I can't think of any better way to spend my evening than to help save lives by ringing that bell."
Since the beginning of the pandemic, The Salvation Army of Central Indiana has provide more than 268,000 meals to fight food insecurity in the metro Indy area. An additional 44,000 safe nights of shelter have helped to protect our most vulnerable during this unstable and uncertain time period. As the need for financial assistance continues to rise, The Salvation Army continues to help Hoosiers struggling to pay rent and keep the heat on this winter. Since March of 2020, the organization has provided almost half a million dollars in financial assistance to the community.
For those wishing to support The Salvation Army's ongoing efforts, there are many options available:
Visit a Red Kettle and make a cash donation or try out the new signage that allows you to use your phone to donate with a credit card, Apple Pay, Google Pay, Venmo, or Paypal.

Go online to salarmy.us/virtualkettle and donate to The Salvation Army's Virtual Red Kettle - or sign up for your own kettle and become a Virtual Bell Ringer!

Text the word HOOSIER to 24365 to give online.

Ask Amazon Alexa to donate by saying, "Alexa, donate to The Salvation Army," then specifying the amount.

Sign up to volunteer for a local Christmas program like Angel Tree! Go to SalvationArmyIndiana.org/volunteer to learn more.
Every donation given to The Salvation Army through the annual Red Kettle Campaign provides help and hope to those in need, and all gifts stay right here in Indiana.