Every day in America, over 6,500 people are hospitalized for substance abuse. That's 6,500 families - with moms, dads, and kids - disrupted by the effects of drug and alcohol addiction
Don't Become A Statistic: Get Help Today
***Scroll down for local stories
Community Addiction TRAININGS, EVENTS, & INFO
Celebrate Recovery is a Christ-centered, 12 step recovery program for anyone struggling with hurts, pain, or addiction of any kind. It's a safe place to find community and freedom from the issues that are controlling their life. The purpose of this ministry is to fellowship God's healing power in our lives through the eight recovery principles found in the Beatitudes of Matthew 5, and Christ-centered 12 steps. The experience allows us to be changed. We open the door by sharing our experiences, victories, and hopes with each other. In addition, we become willing to accept God's grace in solving out life problems.
By using Christ-centered steps and applying their biblical principles, we begin to grow spiritually. We become free from out addictive, compulsive, and dysfunctional behaviors. The freedom creates peace, serenity, joy, and most importantly, a stronger personal relationship with God and others.
Location: Salvation Army Worship Center | 1525 Appleton Rd. Menasha, WI 54952 | 6:30PM - 8:30PM
---
Apricity provides those impacted by substance abuse disorders a full spectrum
of care including treatment, employment and support services in a safe, progressive recovery community.
Click here for education & training
---
Law Enforcement Addiction Assistance Program (L.E.A.A.P)
Heroin and prescription opioid drug abuse is a public health crisis which has caused record numbers of overdose deaths and contributed to increases in drug-related crime. There are many resources available in the Fox Valley, but understanding how to access these services can be difficult. With the recognition that addiction is not a crime, and strong community support, the Appleton Police Department will address the needs of any person who comes into the station requesting help with their opiate addiction.
---
Narcotics Anonymous
---
---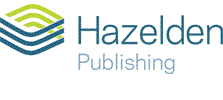 The Hazelden Betty Ford Foundation is a force of healing and hope for individuals, families and communities affected by addiction to alcohol and other drugs. As the nation's leading nonprofit provider of comprehensive inpatient and outpatient treatment for adults and youth, the Foundation has 17 locations nationwide and collaborates with an expansive network throughout health care. With a legacy that began in 1949 and includes the 1982 founding of the Betty Ford Center, the Foundation today also encompasses a graduate school of addiction studies, a publishing division, an addiction research center, recovery advocacy and thought leadership, professional and medical education programs, school-based prevention resources and a specialized program for children who grow up in families with addiction.
---
---
(ThedaCare's Alcohol and Other Drug Abuse)
Our counselors use these "CAGE" questions to assess drug and alcohol use. If you can answer yes to any of the questions below, please call us for an AODA assessment with a certified counselor.
Cut down: Have you ever felt you should cut down your drinking or drug usage?
Annoyed: Have people annoyed you by criticizing your drinking or drug usage?
Guilty: Have you ever felt bad or guilty about your drinking or drug usage?
Eye Opener: Have you ever had a drink or used a substance first thing in the morning to steady your nerves or get rid of a hangover?
---

Local Stories and Testimonials

Beyond Behaviors: Understanding and Supporting the Addiction Needs of the Community




by Kristal Knudtson / May 2019

"Addiction is a complicated issue because we don't come across addiction until people are in a bad state with it. It's not like you start your addiction and somebody is like, "hey it seems like you are getting addicted". It's usually your life deteriorates to a certain point or you get in trouble because of addiction."

 

Client Story on addiction

Family Celebrates Recovery through 'Celebrate Recovery'

By Kristal Knudtson / May 2019

Growing up, alcohol was part of the family routine for Jeff. It was something his family had at every family event, stopping at the tavern every Sunday after church was a common theme, beer bottle collections were fun and choosing to do his world history report in High School on beer was his first choice. His father was an alcoholic and his mother was co-dependent. This cycle continued with Jeff. Jeff knew he didn't drink like everyone else, so he surrounded himself with people that did so he didn't feel like he was doing something wrong. Until years later, his fourth DWI put him in jail without a family or a job.

---

Client Story on addiction

The People You Hang Around and Addiction


by Kristal Knudtson / May 2019

Growing up, Mike lived a happy life. Everyone worked in his house. Everyone had a job to keep the stove burning and cutting wood for the fire. So, homelessness and addiction wouldn't seem to be on the radar for him. Although, when talking to Mike, he had a common theme, the people you hang around.

---

addiction stories from family members

Addiction: From The Users Loved Ones Eyes


by Kristal Knudtson / May 2019

Joyce is 67 with three kids and seven grandchildren. She believes that God doesn't make mistakes when choosing a mother for a child. Yet, growing up she question that. "My mom was an addict. It started out with the drug valium and then the alcohol took over. When she drank, she

 

---

Man Overcomes Meth Addiction In Minneapolis
---
Any questions, contact Kristal Knudtson at kristal_knudtson@usc.salvationarmy.org